Delaware Environmental Institute
Symposium Series
Grand Challenges in Water Sustainability
This series of three symposia is focused on water sustainability issues in the 21st century. The goal of the series is to bring together students, faculty, and professionals in the mid-Atlantic region to share and discuss current knowledge and research in the field and expose students to potential career paths within water sciences.
This series is funded through the UD Office of Graduate and Professional Education's Grand Challenges Program and organized by the DENIN Water Working Group and graduate students studying water across the University of Delaware.
Details for the second of the three symposia are below. Mark your calendars now for the other symposia in the series:
Symposium III: Science, Management and Policy for Water
June 7 at the Delaware National Estuarine Research Reserve, Dover, DE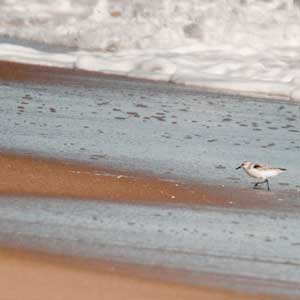 Symposium III: Water Management and Policy: Local and Global Perspectives
The third and final symposium of the Human and Climate Symposium Series. Topics covered will encompass environmental law and policy behind water remediation and management.
When: Friday, June 7th, 2019 from 9 AM to 4 PM.
Where: St. Jones National Estuarine Research Reserve (818 Kitts Hummock Rd, Dover, DE 19901)
If you would like to participate in the Student Poster Competition, please submit an abstract no later than 5pm, May 24th.
Register at link here by midnight on Friday May 31 at 5pm. 
Please note: **SPACE IS LIMITED**
Contacts for questions:
Julia Guimond or Lauren Mosesso
This event is sponsored by the University of Delaware (UD) Office of Graduate and Professional Education in partnership with the Delaware Environmental Institute (DENIN), the Delaware Department of Natural Resources and Environmental Control (DNREC), and the Stroud Water Research Center.