Delaware Environmental Institute
Symposium Series
Grand Challenges in Water Sustainability
This series of three symposia is focused on water sustainability issues in the 21st century. The goal of the series is to bring together students, faculty, and professionals in the mid-Atlantic region to share and discuss current knowledge and research in the field and expose students to potential career paths within water sciences.
This series is funded through the UD Office of Graduate and Professional Education's Grand Challenges Program and organized by the DENIN Water Working Group and graduate students studying water across the University of Delaware.
Details for the second of the three symposia are below. Mark your calendars now for the other symposia in the series:
Symposium III: Science, Management and Policy for Water
June 7 at the Delaware National Estuarine Research Reserve, Dover, DE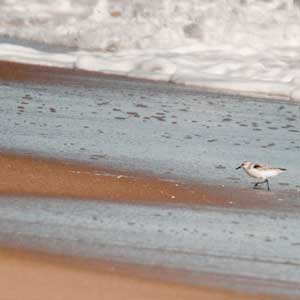 Symposium II: Future of Water in the Mid-Atlantic: Agriculture, Restoration and Technology
The second symposium in the series will focus on stream restoration and dam removal, agricultural BMPs and resiliency, and technologies (e.g. biochar) for water remediation.
The symposium will include a keynote address, topical sessions, an Innovation in Water Science Panel, and a Student Poster Session with cash prizes. A light breakfast, full lunch, and snacks will be provided.
When: Friday, March 22nd, 2019, 9 AM to 5 PM – World Water Day
Where:Stroud Water Research Center (970 Spencer Rd, Avondale, PA 19311)
Register at link here by midnight on Monday, March 11th!
Contacts for questions:
Lauren Mosesso, Margaret Capoocci, or Jillian Young
Symposium Schedule
8:30

Registration and Continental Breakfast

8:55

Welcome

9:00
Keynote: Brian Richter

, Keynote Speaker.

 Growing Water: The Role of Farmers in Resolving Water Scarcity
10:00
Coffee break
10:15

Topical Session: Dam Removal and Stream Restoration

10:15 AM, Melinda Daniels, Fluvial Geomorphologist at Stroud
10:30 AM, Jan Bowers, Chester County Water Resources Authority
10:45 AM, Laura Craig, American Rivers
11:00 AM, Evan Lewis, MS at University of Delaware

11:15
Dam Removal and Stream Restoration Questions
11:30
Lunch and poster session
1:00
Innovation in Water Science Panel

Marian Young, President of Brightfields, Remediation
Vincent Kelly, Founder of Green Eyes, LLC
Scott McGill, Founder and CEO of Ecotone Ecological Restoration

2:00

Topical Session: Agriculture, Water Quality, BMPs and Resiliency

2 PM, Dani Weissman, PhD at U of Maryland
2:15 PM, Sarah Hirsh, Ag Agent in Somerset County, MD
2:30PM, Jennifer Volk, Kent County Extension Director; Environmental Quality Extension Specialist, U of Delaware
2:45 PM, Matt Ehrhart, Watershed Restoration Group

3:00
Agriculture: Water Quality, BMPs and Resiliency Questions
3:15
Break
3:30

Topical Session: Technologies for Water Remediation

3:30 PM, Pei Chiu, Professor, Univeristy of Delaware.
3:45 PM, Kevin Sowers, Institute of Marine and Environmental Technology Associate Director & Professor at University of Maryland Baltimore County
4:00 PM Kelly Slabicki, Water Quality Specialist, City of Wilmington
4:15 PM Scott McGill, Founder and CEO of Ecotone Ecological Restoration

4:30
Technologies for Water Remediation Questions
4:45
Closing remarks – Where do we go from here?
5:00
Adjourn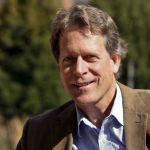 Keynote Speaker:
Brian Richter has been a global leader in water science and conservation for more than 30 years. He is the president of Sustainable Waters, a global water education organization, where he promotes sustainable water use and management with governments, corporations, universities, and local communities. He previously served as Managing Director for the Global Water Program of The Nature Conservancy, an international conservation organization. Brian has consulted on more than 150 water projects worldwide. He serves as a water advisor to some of the world's largest corporations, investment banks, and the United Nations, and has testified before the U.S. Congress on multiple occasions. He also teaches a course on Water Sustainability at the University of Virginia.
Brian has developed numerous scientific tools and methods to support river protection and restoration efforts, including the Indicators of Hydrologic Alteration software that is being used by water managers and scientists worldwide. Brian was featured in a BBC documentary with David Attenborough on "How Many People Can Live on Planet Earth?" He has published many scientific papers on the importance of ecologically sustainable water management in international science journals; the impact rating of his peer-reviewed journal papers places him within the top 10% of all scientists worldwide. He co-authored a book with Sandra Postel entitled Rivers for Life: Managing Water for People and Nature. His latest book, Chasing Water: A Guide for Moving from Scarcity to Sustainability, has now been published in five languages.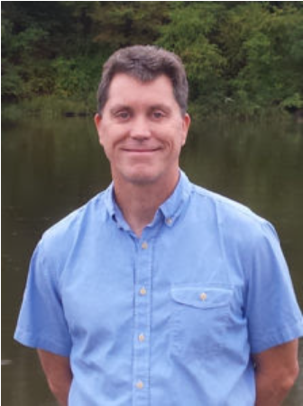 Vincent Kelly completed a Master's Degree in Chemical Oceanography at Old Dominion University in 1998. While at ODU, Mr. Kelly worked on the evaluation of autonomous nutrient monitor technologies and supplemented his oceanographic studies with courses in computer programming and electronics. While working as a research assistant at Horn Point Lab (HPL) in Cambridge, MD from 1999 to 2006, Mr. Kelly added multi-parameter sensors and water samplers to his autonomous nutrient monitors creating fully integrated monitoring systems with real-time internet displays. Data from this work led to new insights into coastal nutrient dynamics and several publications.
With encouragement from faculty at HPL and the Maryland Technology Development Corporation (TEDCO), Mr. Kelly founded Green Eyes LLC in 2006 to develop new continuous monitoring products along with his integrated systems. Today Green Eyes is a
leader in the growing market of field deployable autonomous nutrient monitors with customers throughout America, Europe and Asia. The companies success stems from its creative product innovations and by maintaining close relationships with its customers.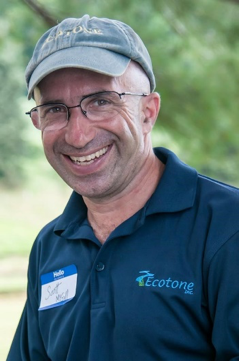 Scott McGillis the Founder and CEO of Ecotone, Inc. a design-build ecological restoration company with offices in Forest Hill, and Columbia, MD. Scott has over 28 years of applied experience in both design and construction of ecological restoration projects throughout the United States. His "less is more" approach to design and construction that incorporates conservation biology and adaptive management is widely accepted as an innovative model for sustainable cost-effective ecological restoration.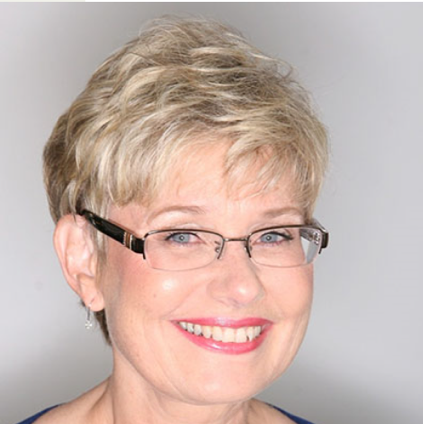 Marian Young founded BrightFields with her partner Mark Lannan in 2003 when they purchased WIK Associates. During her 9 years at WIK she managed site investigations and remediation projects for contaminated commercial, industrial, and residential properties in Delaware and neighboring states. Marian was employed for 14 years by Roy F. Weston, Inc., where she performed and managed remedial investigations nationwide. Marian specializes in brownfields revitalization with experience gained from the Federal Government's Base Realignment Program, which converted Army, Navy, and Air Force Bases into commercial and industrial uses. Marian has worked closely with the State of Delaware, the City of Wilmington, and private sector clients to investigate, manage and remediate contaminated soil and groundwater during the construction of roads, utilities and commercial and residential developments in the Christina Riverfront. Presentation and teaching experience includes technical papers, policy papers, regulatory agency negotiations, public meeting presentations, technical and management training seminars and preparation and delivery of expert testimony.
Marian serves on the Board of Directors of the STEM Academy, a fledgling Charter School with a mission to develop High School students for careers and college entrance in the fields of environmental science and engineering technology. She is active in the Delaware State and New Castle County Chambers of Commerce, the Society of Women Environmental Professionals, is Vice President of DEED – Delawareans for Environment and Economic Development, and chairs the Committee of 100's Environmental Committee. She is also the
Ecotourism manager of Main Street Delaware City, Inc., a non-profit organization devoted to historic preservation and economic development.
Marian received her B.S. degree in Agronomy from Delaware Valley College of Science & Agriculture, and continued graduate studies in Hydrogeology and Soil Chemistry at the University of Delaware.