Students in Action
Eric Moore's research asks what urban forests will look like in 2050 or 2100 if we do nothing about nonnative invasive plants. What if no trees sprout to replace current urban forests?
The DENIN Network in the News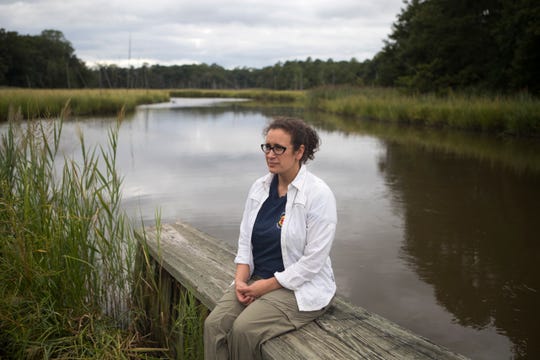 To the north and east of his 126-acre farm at the corner of Fowler Beach Road, dozens of gray stalks of leafless and lifeless trees litter the landscape's edge. The same saltwater that killed those trees and created one of the state's most striking ghost forests has left chunks of Wells' fields barren.
Faculty Cluster Hire
An interdisciplinary team of faculty from five University of Delaware colleges will be conducting a Coastal Water Security cluster hire focused on water quality, toxicological assessment and restoration of contaminated environments, and impacts on human and ecosystem health arising from increased stressors in the coastal environment. To learn more, click link above.