The DENIN Network in the News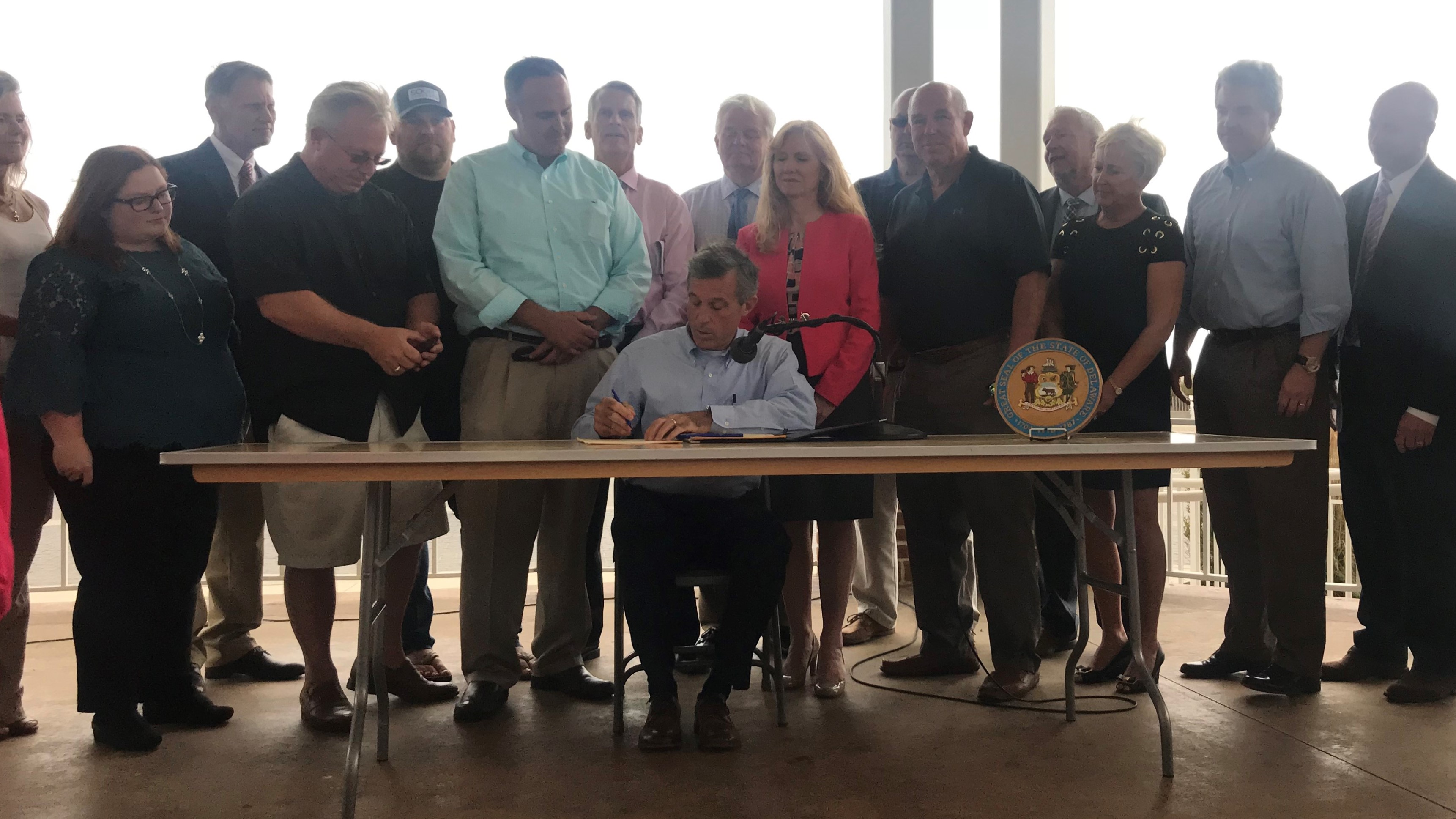 Governor John Carney on Thursday signed Senate Bill 200 and Senate Bill 207, two pieces of legislation aimed at protecting Delaware's coasts from offshore drilling. These pieces of legislation will help maintain high-quality coastline waters and protect thousands of jobs supported by Delaware's coastal tourism industry. Coast-related activities contribute almost $7 billion to Delaware's economy. Sponsored by DENIN network members Governor Carney, Shawn Garvin, Stephanie Hansen and Ernie Lopez.
Faculty Cluster Hire
An interdisciplinary team of faculty from five University of Delaware colleges will be conducting a Coastal Water Security cluster hire focused on water quality, toxicological assessment and restoration of contaminated environments, and impacts on human and ecosystem health arising from increased stressors in the coastal environment. To learn more, click link above.