Delaware Environmental Institute
Students
DENIN provides opportunities for academic and professional growth and enrichment for both undergraduate and graduate students at the University of Delaware who are interested in the environment. From research internships and fellowships to environmental career workshops and outreach opportunities in the community, DENIN offers students the chance to conduct research, make a difference, and get involved.
Although the Institute doesn't grant degrees, we provide opportunities for students to network with their peers and potential mentors in various disciplines, allowing students to explore their options and interact with people on campus and around the state and the country who care about and work on behalf of the environment.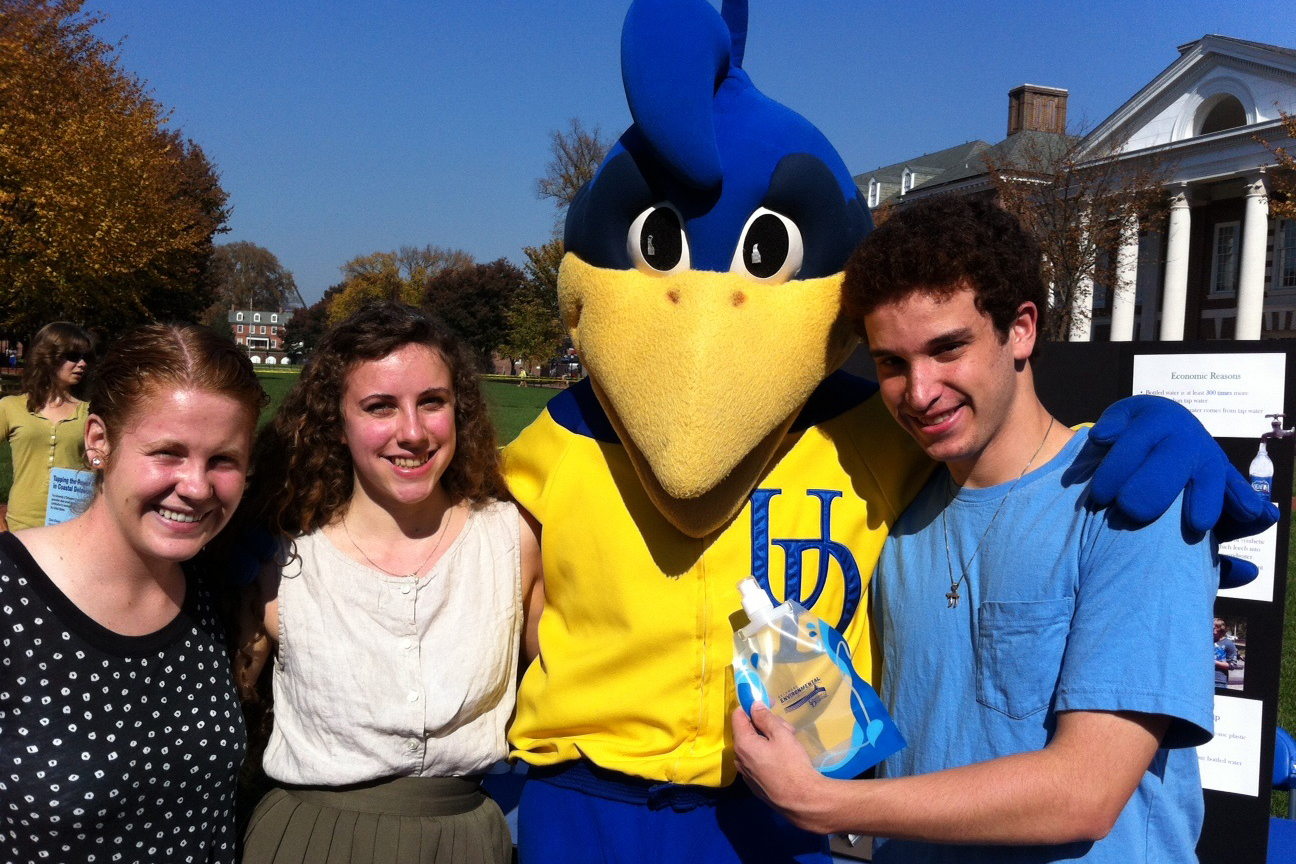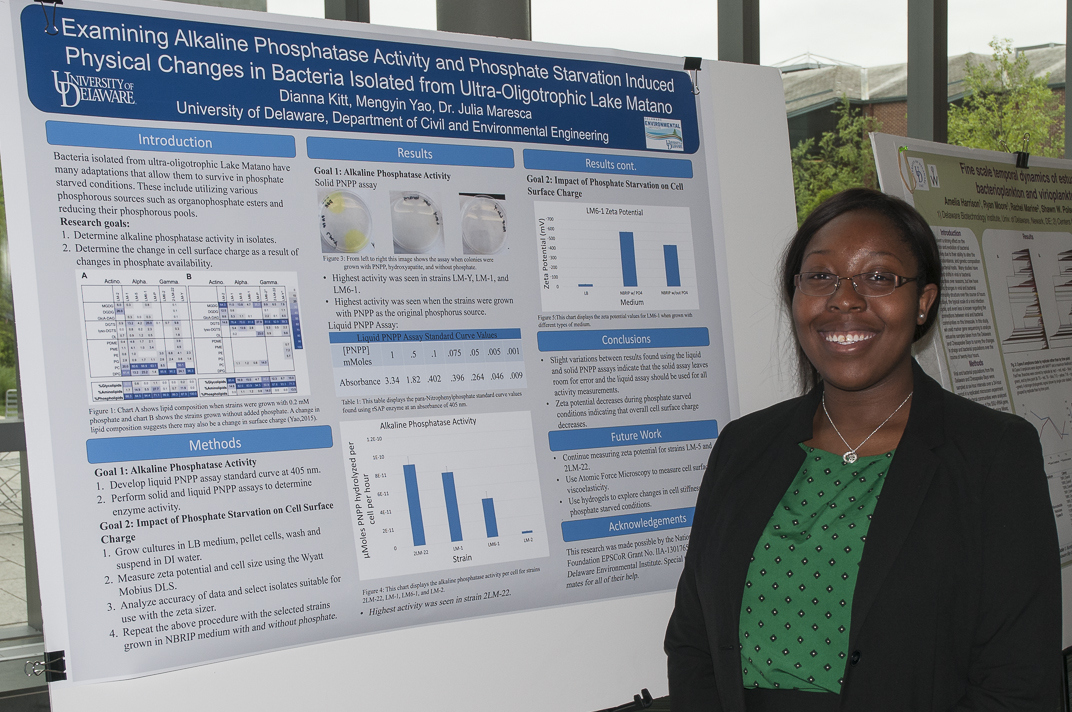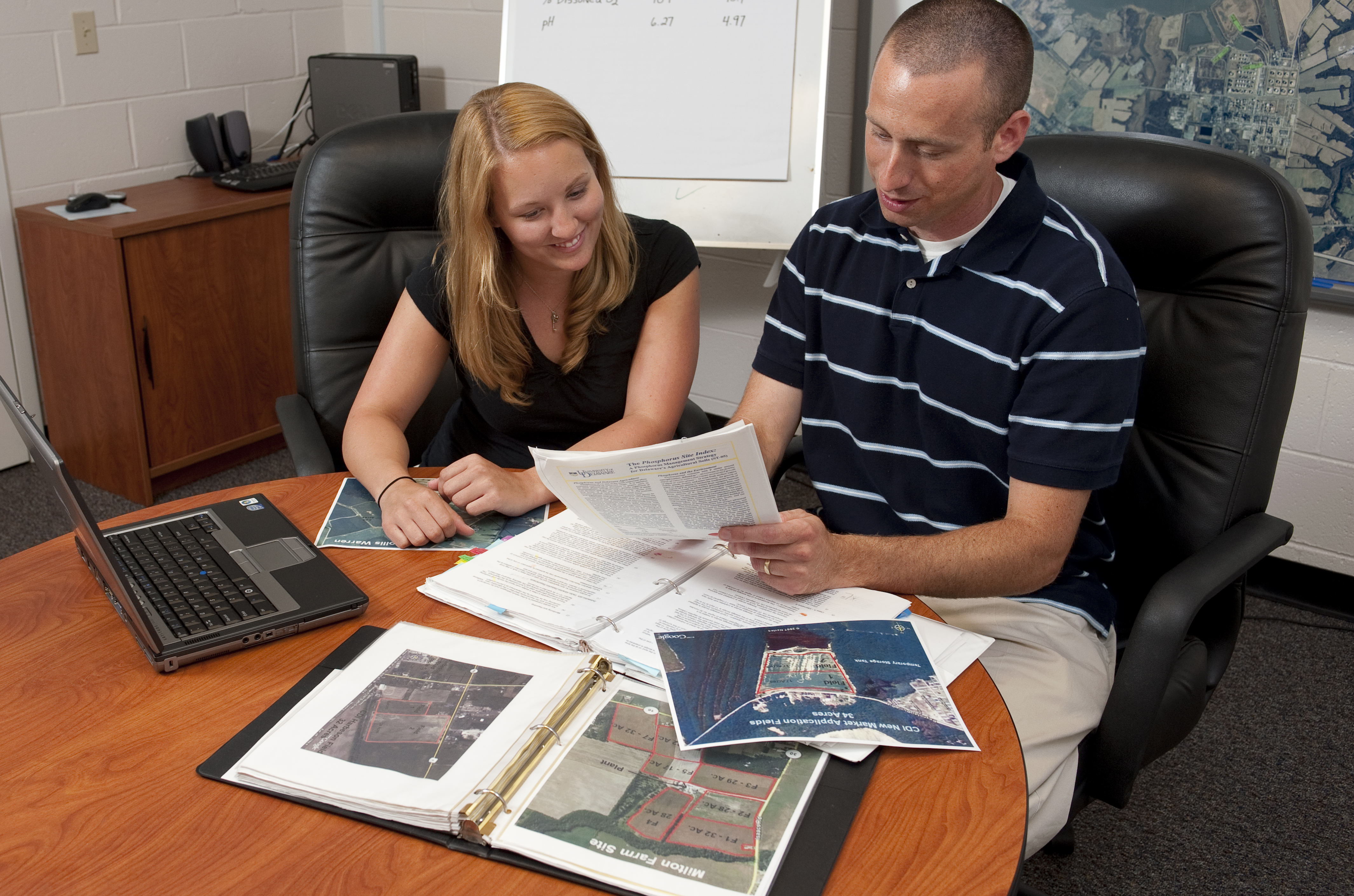 DENIN Ambassadors are a select group of student volunteers from across the University who assist DENIN in reaching out to their peers by hosting films, speakers, and other events on campus and by representing DENIN at community fairs.
The DENIN Environmental Scholars Program is a paid undergraduate research internship opportunity during the academic year and focused on environmental topics. Scholars work with participating faculty research mentors at the University.
DNREC Internships: DENIN works with the Delaware Department of Natural Resources and Environmental Control (DNREC) to provide paid internships in environmental policy during the summer or academic year, mentored by agency staff.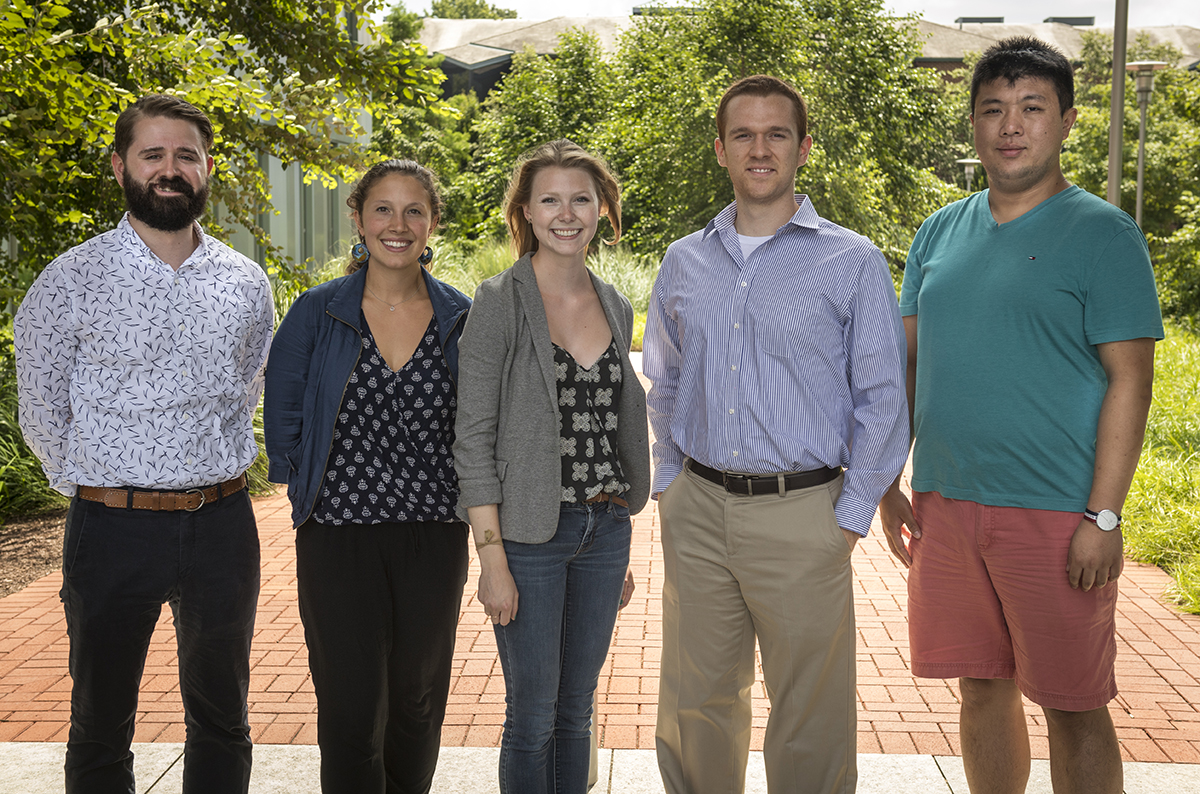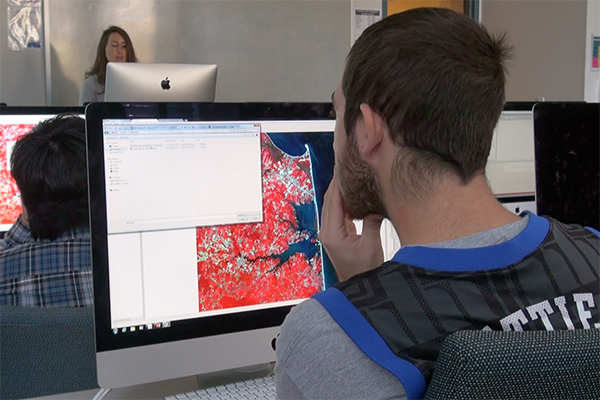 The DENIN Environmental Fellowship Program is a competitive, two-year fellowship that supports doctoral students carrying out leading-edge environmental research that demonstrates a clear link to societal needs and benefits.
Environmental Degrees at UD: The University offers environmentally related degree programs at all levels, with many options for majors, minors, concentrations, and programs. You can combine almost any major with your environmental interests!