Delaware Environmental Institute
How to Affiliate
Any faculty member or research professional who is actively pursuing research or scholarly activities related to the environment at a Delaware institution of higher education or a partner academic or research institution may become an affiliate of DENIN.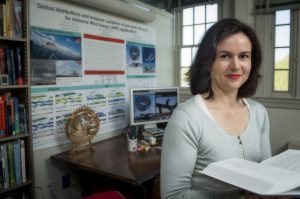 Affiliation implies an interest in becoming involved in interdisciplinary working groups and research and education teams facilitated by DENIN. Affiliates are entitled to list their affiliation with DENIN as part of their scholarly papers and presentations and in their curriculum vitae.
Affiliates agree to be listed in the experts database maintained on the DENIN website and will receive periodic communications from DENIN, including notification of available research funding and invitations to seminars and special events sponsored by the Institute.
Individuals may request affiliation or be invited to join. If you would like to join DENIN as an affiliate, please send an email request to Tracy McMullen. Please provide your department or institutional appointment, contact information, and a brief description of your environmental expertise or interest.