Delaware Environmental Institute
DNREC Policy Internship Program
The Delaware Environmental Institute works in partnership with the Delaware Department of Natural Resources and Environmental Control (DNREC) to provide internship opportunities in environmental policy. The research focus of each internship is determined by DNREC, based on state environmental needs, and the intern works under the mentorship of DNREC personnel. DENIN assists with intern recruitment and provides a stipend for the typically eight- to ten-week experience.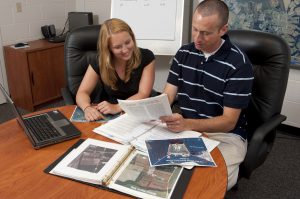 DNREC internships provide advanced undergraduate and graduate students with real-world policy experience. Most internships culminate in a written report and presentation to DNREC's senior leadership in which the interns present policy recommendations based on their research. These recommendations can result in real environmental policy changes in Delaware. For example, in June 2013, Delaware Governor Jack Markell signed House Bill 32 into law, ending outdated oil spill liability limits that left Delaware taxpayers vulnerable to footing the bill for most spill cleanup costs. This legislation was based on the research and recommendations of a student policy intern.
Summer internships are full-time, generally from mid-June to mid-August, while those during the academic year are part-time. Interns work with a mentor at DNREC but must also be comfortable working independently. Most often, interns work in DNREC's main offices in Dover but sometimes at other DNREC offices or field locations. Students from the University of Delaware, Delaware State University, Delaware Technical Community College, or Wesley College may apply. Financial support for the internships is provided by Delaware's National Science Foundation EPSCoR grant.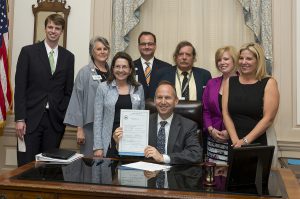 Applications for this competitive program are announced when internship projects are approved at DNREC. Advanced undergraduates and graduate students are eligible to apply. The specific projects may change from year to year; some past projects are listed below. Check back here when open application periods are announced to download full project descriptions, application instructions, and a link to the online application form. If you have questions about the DNREC internship program, contact Jeanette Miller.
(1) Creating an inventory of wetland carbon stocks and mitigation strategies to reduce greenhouse gas emissions in Delaware
(2) Approaches to ecological revitalization of sites under the oversight of the Division of Waste and Hazardous Substances