The DENIN Network in the News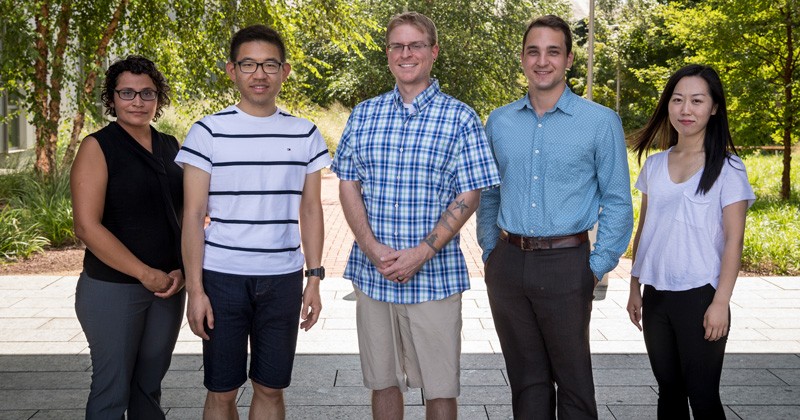 The Delaware Environmental Institute (DENIN) has selected its fifth class of DENIN Environmental Fellows. The two-year fellowships support doctoral students whose research interests demonstrate a bridge between science and society. Five recipients were chosen following a rigorous selection process that included a written research proposal and an interview for finalists. Candidates were expected to demonstrate an ability and commitment to communicating and transferring the benefits of their research to the wider world in addition to the intellectual merit of their research proposals.
Students in Action
As an undergraduate at the University of Montana, Amanda Rosier studied oil-degrading bacteria. "Microorganisms are so powerful in helping us solve human-made problems," she said. "There's so much we don't know about them. It's like a whole frontier of …

Kyra Kim is at the beach again, but her Ph.D. advisor won't mind. Kim's research is among the first to explore the biochemistry of the wet sand zone on beaches. This area was thought to be rather unreactive because there's not much organic matter there …
Faculty Cluster Hire
An interdisciplinary team of faculty from five University of Delaware colleges will be conducting a Coastal Water Security cluster hire focused on water quality, toxicological assessment and restoration of contaminated environments, and impacts on human and ecosystem health arising from increased stressors in the coastal environment. To learn more, click link above.